Vegetarian Red Bean Pasta Recipe
Introducing a delicious and nutritious option for vegetarian pasta lovers! In this blog post, we will be sharing an easy and protein-packed recipe that combines the goodness of red beans with the comfort of pasta. With a handful of simple ingredients, you can whip up this flavorful dish that will leave you satisfied and energized. So, if you're looking for a wholesome meal idea that is both tasty and filling, keep reading for our step-by-step guide on creating this mouthwatering vegetarian red bean pasta recipe.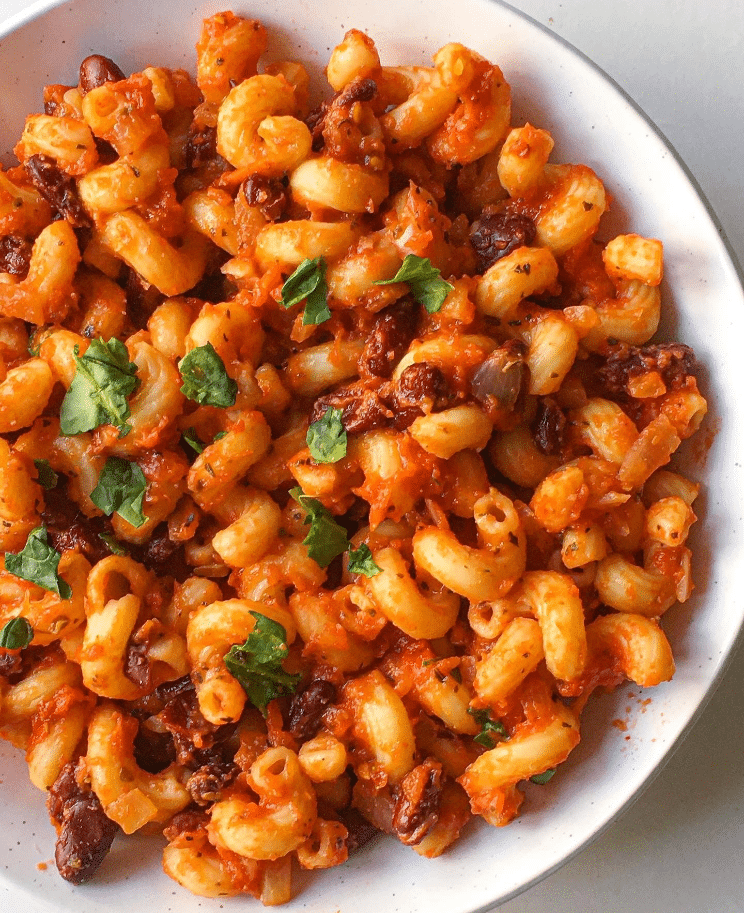 Easy and Protein-packed Vegetarian Red Bean Pasta Recipe Ingredients
The Easy and Protein-packed Vegetarian Red Bean Pasta Recipe requires the following ingredients:
1 cup of cooked red beans
1 tablespoon of olive oil
1 medium onion, diced
2 cloves of garlic, minced
1 cup of chopped tomatoes
1 teaspoon of dried basil
1 teaspoon of dried oregano
Salt and pepper to taste
250 grams of whole wheat pasta
Grated Parmesan cheese for garnish
Easy and Protein-packed Vegetarian Red Bean Pasta Recipe Description
Looking for a delicious and nutritious vegetarian meal? Look no further than this easy and protein-packed Red Bean Pasta recipe. This dish is not only tasty, but also a great source of plant-based protein, making it a perfect option for vegetarians and vegans. With just a few simple ingredients, you can whip up a satisfying and healthy meal in no time.
Instructions:
| Step | Description |
| --- | --- |
| 1 | Start by cooking the pasta according to the package instructions. Drain and set aside. |
| 2 | In a large skillet, heat olive oil over medium heat. Add the diced onion and minced garlic, and sauté until fragrant and golden. |
| 3 | Add the cooked red beans to the skillet and stir well to combine with the onion and garlic. |
| 4 | Pour in the tomato sauce and add the dried basil, dried oregano, salt, and pepper. Stir everything together and let the sauce simmer for a few minutes. |
| 5 | Add the cooked pasta to the skillet and toss until well coated with the red bean and tomato sauce mixture. |
| 6 | Cook for an additional 2-3 minutes, stirring occasionally, until heated through. |
| 7 | Remove from heat and serve hot. Garnish with fresh herbs or grated cheese if desired. |
This easy-to-follow recipe yields a delicious and satisfying vegetarian pasta dish that is packed with protein from the red beans and whole wheat pasta. The combination of flavors from the sautéed onion, garlic, and herbs makes this dish incredibly flavorful and comforting. Whether you're a vegetarian or simply looking to incorporate more plant-based meals into your diet, this Red Bean Pasta recipe is a must-try. Enjoy!
Here is another link about "PASTA WITH KIDNEY BEAN SAUCE" recipe. You should check it. Also you can check our content about "Delicious 3 Vegetarian Egg Noodle Recipes" if you like noodles.