When it comes to comforting and nutritious meals, Butternut Lasagna Recipe is a delightful choice. This twist on the classic lasagna recipe introduces the earthy sweetness of butternut squash, making it a wholesome and delicious option for your next family dinner. In this blog post, we'll guide you through the process with a Butternut Lasagna recipe that's packed with flavor and nutrition.
Butternut Lasagna Recipe Ingredients:
For the Butternut Sauce:
1 medium butternut squash, peeled, seeded, and cubed
2 tablespoons olive oil
Salt and pepper to taste
1/2 teaspoon dried sage (or fresh sage, finely chopped)
1/2 cup vegetable broth
For the Lasagna:
9 lasagna noodles, cooked al dente
1 1/2 cups ricotta cheese
1 1/2 cups shredded mozzarella cheese
1/2 cup grated Parmesan cheese
1 teaspoon garlic powder
1 teaspoon onion powder
Salt and pepper to taste
Fresh basil leaves for garnish (optional)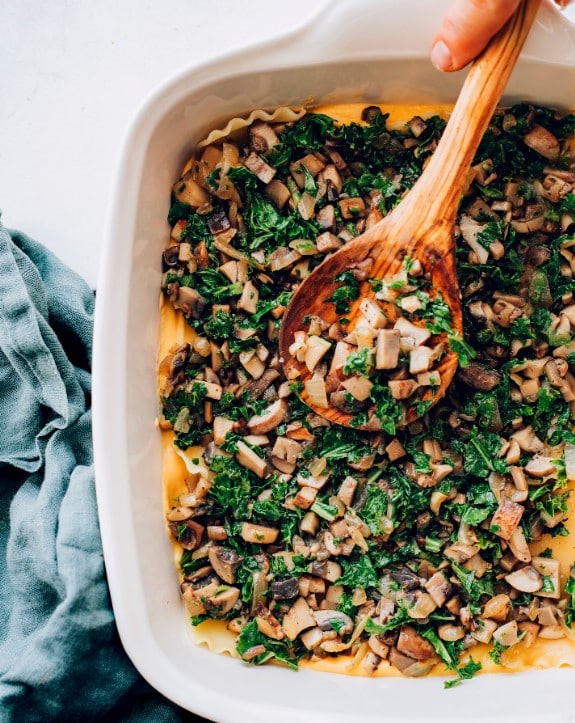 Butternut Lasagna Recipe Instructions:
Step 1: Prepare the Butternut Sauce
Preheat your oven to 375°F (190°C).
Place the cubed butternut squash on a baking sheet. Drizzle with olive oil and season with salt, pepper, and dried sage. Toss to coat evenly.
Roast the butternut squash in the preheated oven for about 30-40 minutes, or until it's soft and slightly caramelized.
Transfer the roasted butternut squash to a blender or food processor. Add vegetable broth and blend until you have a smooth, creamy sauce. Adjust the seasoning as needed.
Step 2: Assemble the Lasagna
In a mixing bowl, combine ricotta cheese, garlic powder, onion powder, salt, and pepper. Mix until well combined.
Cook the lasagna noodles according to the package instructions, then drain and rinse them with cold water.
In a greased baking dish, spread a small amount of the butternut sauce to coat the bottom.
Layer 3 lasagna noodles over the sauce.
Spread half of the ricotta cheese mixture over the noodles, followed by a third of the mozzarella and Parmesan cheese.
Add a layer of butternut sauce.
Repeat with another layer of noodles, ricotta mixture, cheese, and sauce.
Finish with the remaining 3 lasagna noodles, the rest of the sauce, and the remaining cheese.
Step 3: Bake and Enjoy
Cover the baking dish with aluminum foil and bake in the preheated oven for 30 minutes.
Remove the foil and bake for an additional 15-20 minutes, or until the lasagna is bubbly and the cheese is golden brown.
Let it cool for a few minutes before slicing.
Garnish with fresh basil leaves if desired.
This Butternut Lasagna is a nutritious and flavorful alternative to traditional lasagna. The combination of creamy butternut sauce and three kinds of cheese makes it a satisfying and wholesome dish for the whole family.
Recommended Recipe: Tasty and Simple Vegetarian Butter Bean Recipe Collection
There you have it – a healthy and delicious Butternut Lasagna recipe. It's a delightful way to incorporate the earthy sweetness of butternut squash into your dinner routine. Enjoy your nutritious meal!