Ridiculously Easy Blueberry Muffins:
Ingredients:
2 cups all-purpose flour
1 cup granulated sugar
1/2 teaspoon salt
3 teaspoons baking powder
1/2 cup vegetable oil
2/3 cup milk
2 large eggs
1 teaspoon vanilla extract
1 1/2 cups fresh blueberries
Instructions:
Preheat the Oven: Preheat your oven to 375°F (190°C). Line a muffin tin with paper liners or grease the muffin cups if not using liners.
Mix Dry Ingredients: In a large mixing bowl, whisk together the all-purpose flour, granulated sugar, salt, and baking powder until well combined.
Combine Wet Ingredients: In a separate bowl, whisk together the vegetable oil, milk, eggs, and vanilla extract until well blended.
Combine Wet and Dry Mixtures: Pour the wet ingredients into the dry ingredient mixture. Gently stir with a spatula until just combined. Do not overmix; it's okay if there are a few lumps.
Add Blueberries: Gently fold in the fresh blueberries. Be careful not to crush the blueberries while mixing.
Fill Muffin Cups: Using a spoon or an ice cream scoop, divide the batter evenly among the muffin cups, filling each cup about 2/3 full.
Bake: Place the muffin tin in the preheated oven and bake for approximately 18-20 minutes or until the tops of the muffins are golden brown and a toothpick inserted into the center of a muffin comes out clean.
Cool: Once baked, remove the muffins from the oven and allow them to cool in the muffin tin for a few minutes. Then, transfer the muffins to a wire rack to cool completely.
Serve: These blueberry muffins are best enjoyed fresh on the day they are baked. Serve them as a delicious breakfast, snack, or dessert.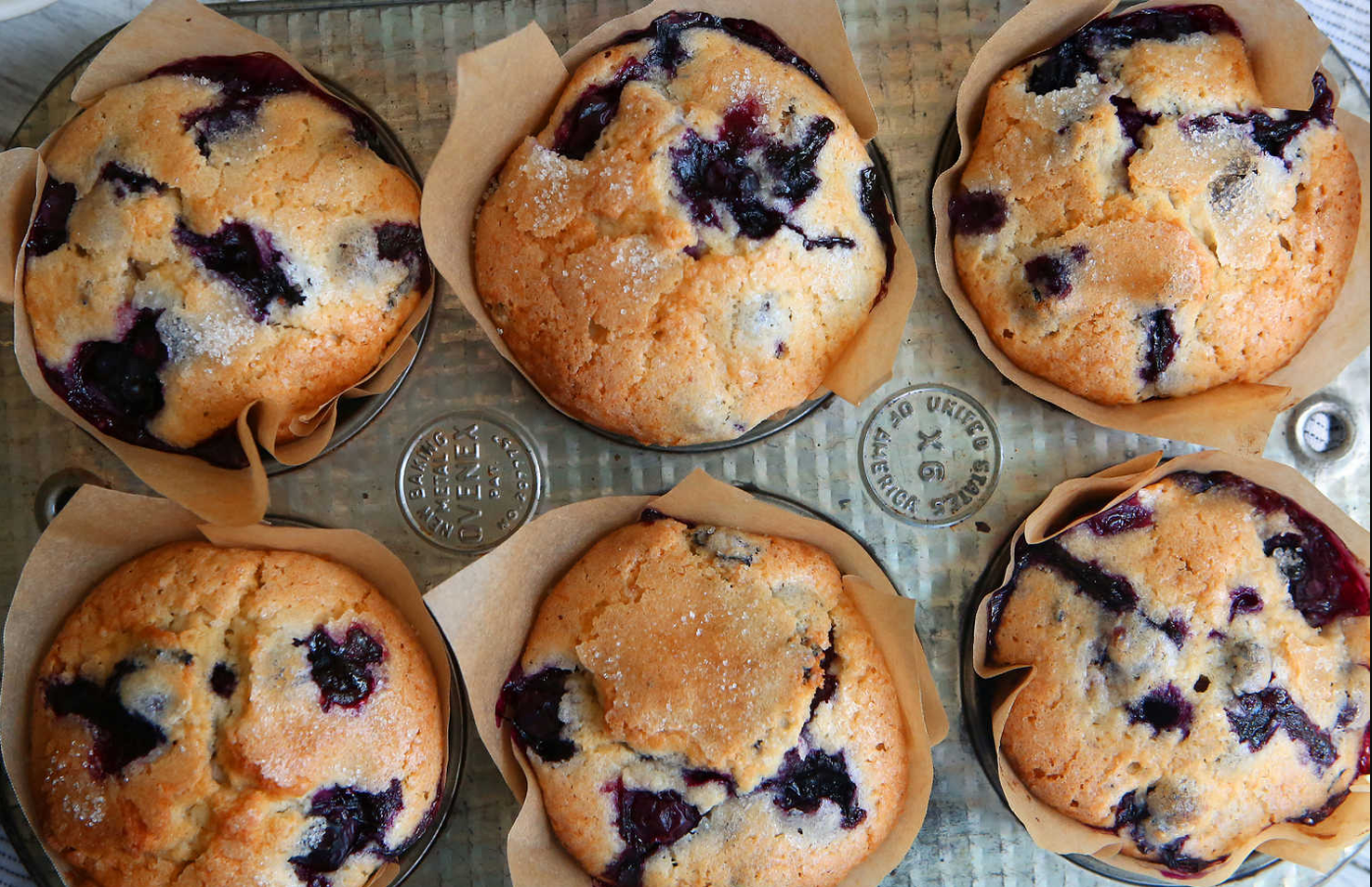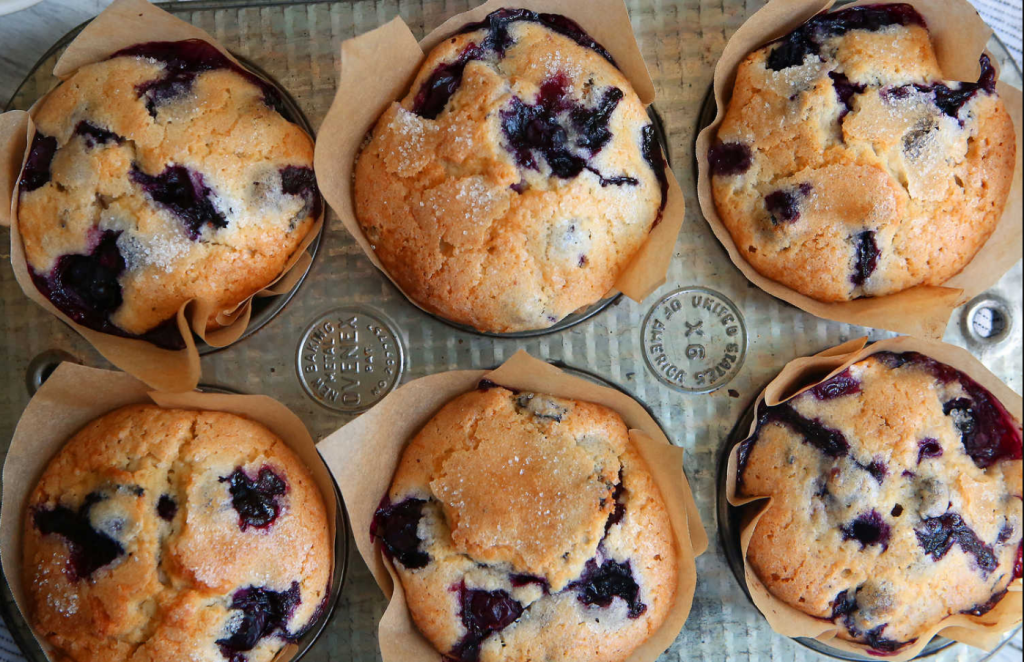 Feel free to customize this recipe by adding a sprinkle of cinnamon or a touch of lemon zest to the batter for added flavor. You can also dust the tops with a bit of powdered sugar or a streusel topping before baking if you prefer. This easy blueberry muffin recipe is perfect for beginners and anyone looking for a quick and tasty treat!
Also you can check this website for "Quick and Easy Blueberry Muffin Recipe". You'll love it. And of course you should our another content about "10 Steps of Healthy Bluberry Muffin Recipe". Lovely recipe,you will be addicted to this.