Delicious and homemade vegetarian spaghetti sauce is a perfect addition to any pasta dish. Packed with flavors and nutrients, this sauce is not only good for you, but also easy to make. Starting with the freshest ingredients, we will take you through the process of preparing the perfect vegetarian spaghetti sauce – from the list of ingredients needed to the detailed directions on how to bring it all together. Let's dive into the world of vegetarian cooking and make a mouthwatering spaghetti sauce together!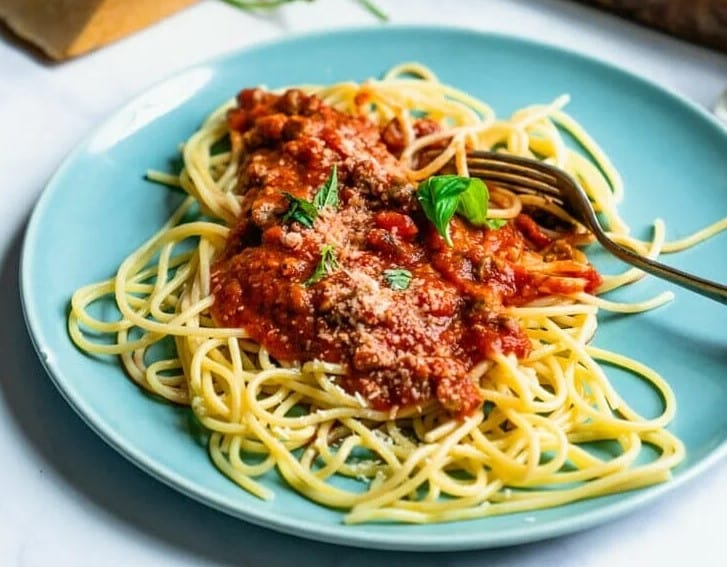 Vegetarian Spaghetti Sauce Recipe Ingredients
To make this delicious vegetarian spaghetti sauce, you will need the following ingredients:
2 tablespoons olive oil
1 onion, diced
3 cloves garlic, minced
1 carrot, grated
1 bell pepper, diced
1 zucchini, diced
1 cup mushrooms, sliced
1 can (28 ounces) crushed tomatoes
1 can (6 ounces) tomato paste
1 teaspoon dried oregano
1 teaspoon dried basil
1/2 teaspoon salt
1/4 teaspoon black pepper
1/4 teaspoon red pepper flakes (optional)
1 tablespoon sugar
1/4 cup fresh basil, chopped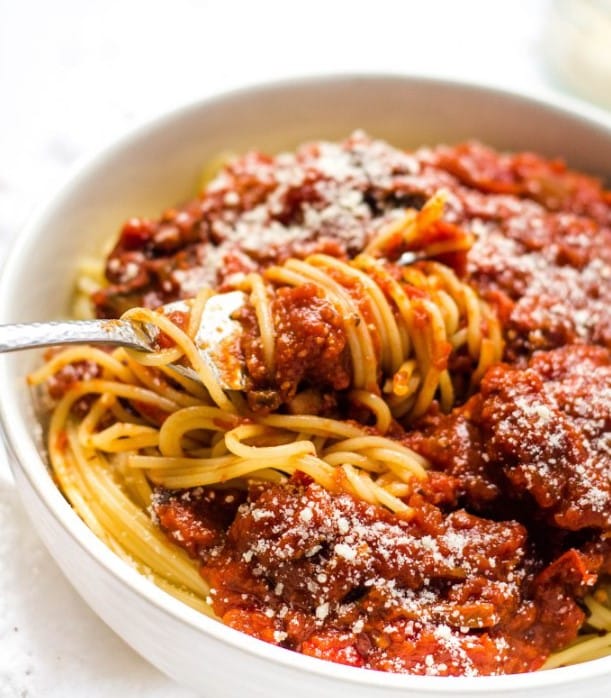 Vegetarian Spaghetti Sauce Recipe Directions
Now that you have gathered all the necessary ingredients, let's proceed with the cooking directions:
| | |
| --- | --- |
| Step 1: | In a large saucepan, heat the olive oil over medium heat. Add the diced onion and minced garlic, and sauté until the onion becomes translucent, about 5 minutes. |
| Step 2: | Add the grated carrot, diced bell pepper, diced zucchini, and sliced mushrooms to the saucepan. Cook for an additional 5 minutes, or until the vegetables are slightly tender. |
| Step 3: | Stir in the crushed tomatoes, tomato paste, dried oregano, dried basil, salt, black pepper, red pepper flakes (if desired), and sugar. Bring the sauce to a simmer. |
| Step 4: | Reduce the heat to low, cover the saucepan, and let the sauce simmer for 30 minutes to allow the flavors to meld together. |
| Step 5: | After simmering, remove the saucepan from the heat and stir in the fresh basil. Taste and adjust the seasoning as needed. |
| Step 6: | Serve the Vegetarian Spaghetti Sauce over your favorite pasta and enjoy! |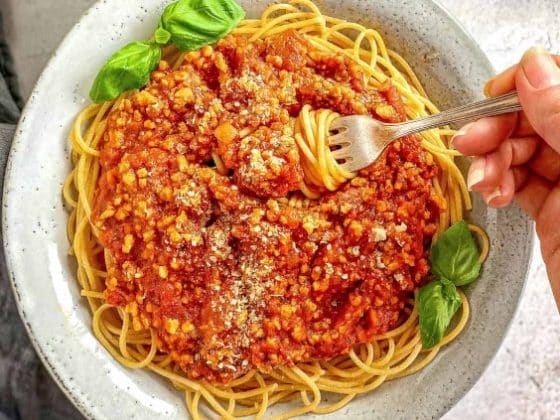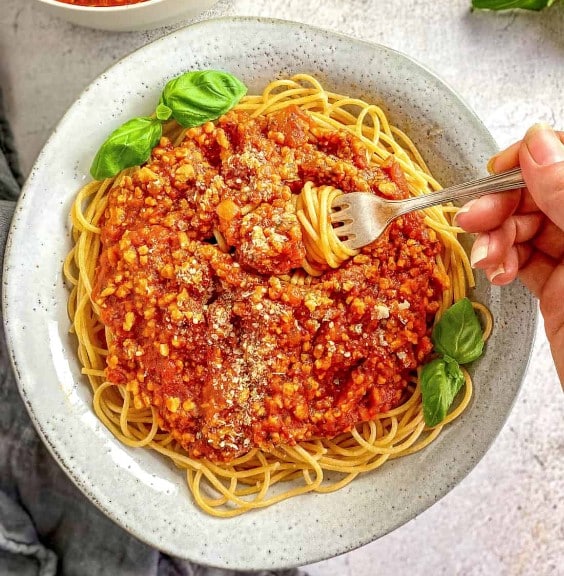 Recommended Content: Delicious Caribbean Vegetarian Recipes to Try Today 
This Vegetarian Spaghetti Sauce Recipe Directions will surely impress your taste buds and leave you feeling satisfied. It's a perfect option for those who are looking to incorporate more plant-based meals into their diet without compromising on taste. Give it a try and let me know what you think!