Welcome to my blog post all about a delicious vegetarian tortellini soup recipe! If you're a fan of hearty soups that are packed with flavor, then this recipe is for you. Made with fresh and flavorful ingredients, this vegetarian tortellini soup is the perfect meal for those chilly days or when you're in need of a comforting bowl of goodness. In this blog post, I'll be sharing the ingredients you'll need to make this soup and the step-by-step directions to prepare it. So, let's get started on this culinary journey together!
Vegetarian Tortellini Soup Recipe Ingredients
Before we jump into the directions, let's gather all the ingredients we will need to make this mouthwatering soup:
1 tablespoon olive oil
1 onion, chopped
3 cloves of garlic, minced
2 carrots, diced
2 stalks of celery, diced
1 zucchini, diced
1 can diced tomatoes
4 cups vegetable broth
1 teaspoon dried thyme
1 teaspoon dried oregano
Salt and pepper to taste
1 package of refrigerated tortellini, preferably cheese-filled
Fresh parsley, chopped (for garnish)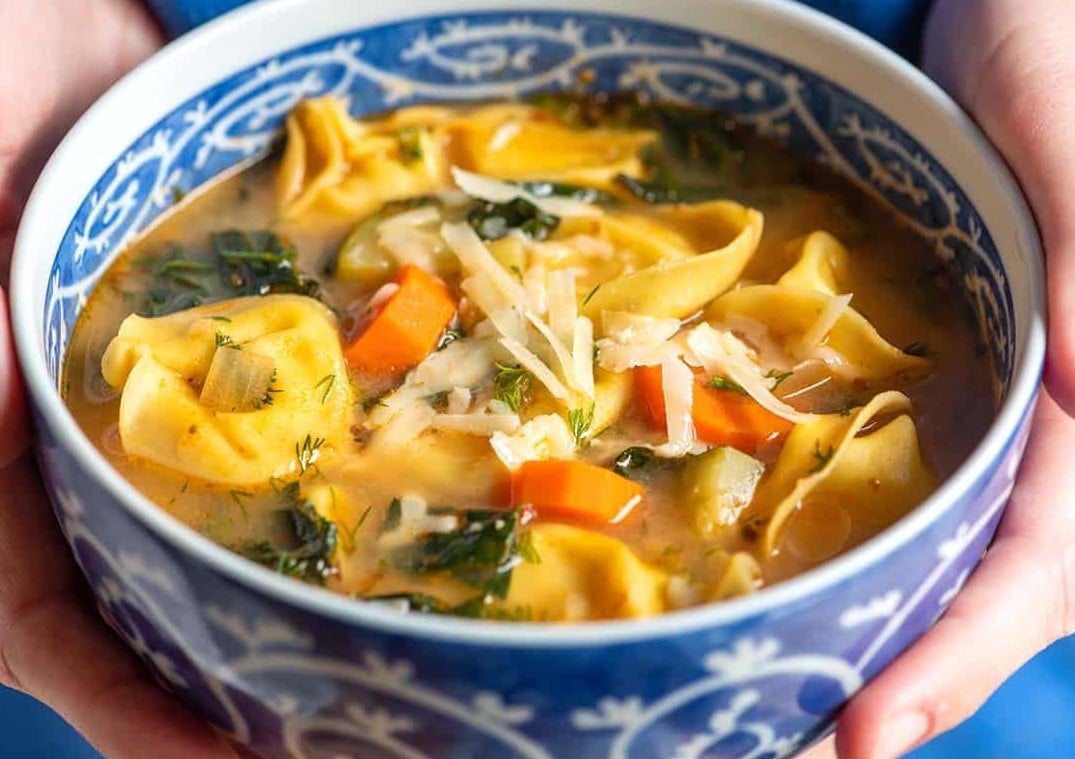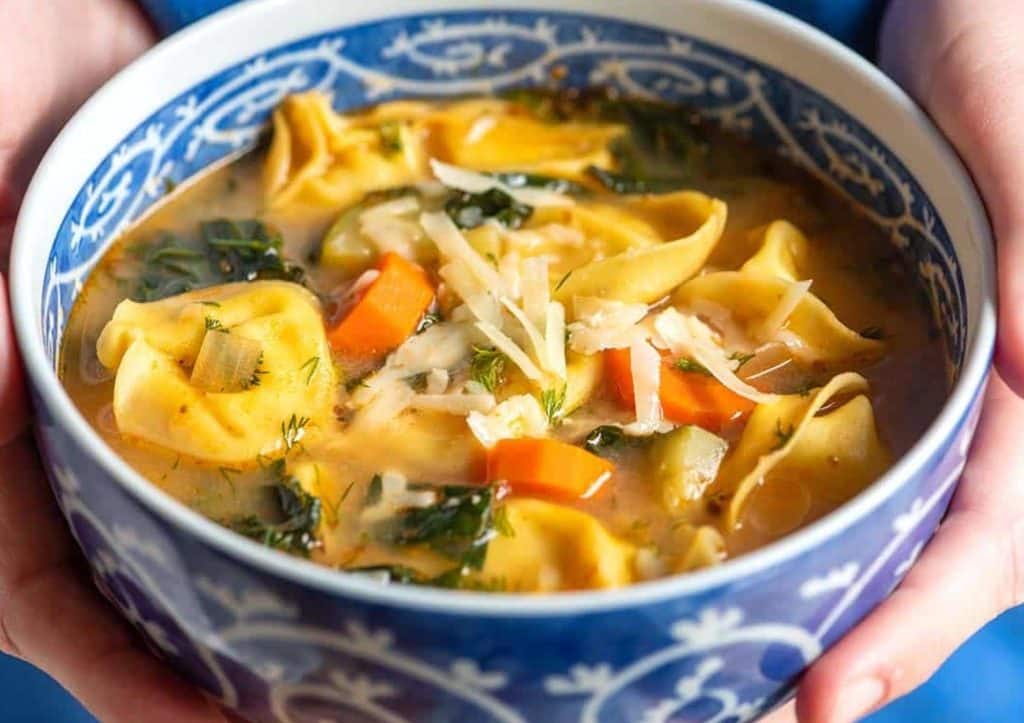 Suggestion Content: Flavorful Vegetarian Nachos Recipe
Vegetarian Tortellini Soup Recipe Directions
Now that we have all the ingredients ready, let's dive into the directions to make this scrumptious Vegetarian Tortellini Soup:
Heat the olive oil in a large pot over medium heat. Add the chopped onion and minced garlic. Sauté until the onion becomes translucent and the garlic becomes fragrant.
Add the diced carrots, celery, and zucchini to the pot. Stir and cook for a few minutes until the vegetables start to soften.
Pour in the can of diced tomatoes and vegetable broth. Stir in the dried thyme, dried oregano, salt, and pepper. Bring the soup to a simmer and let it cook for about 15-20 minutes, allowing the flavors to meld together.
While the soup is simmering, cook the tortellini according to the package instructions. Drain and set aside.
Once the soup has finished simmering, add the cooked tortellini to the pot. Stir gently to incorporate the tortellini into the soup without breaking them.
Allow the soup to simmer for another 5 minutes to ensure the tortellini is heated through.
Serve the Vegetarian Tortellini soup hot. Garnish with fresh parsley for an added pop of color and freshness.
Now you are ready to enjoy a steaming bowl of Vegetarian Tortellini Soup Recipe. It is a simple yet satisfying meal that will warm you up from the inside out. Whether you are a vegetarian or not, this recipe is sure to please your taste buds. Give it a try and let me know how you like it!