Are you tired of the same old nacho recipes that are full of meat? Look no further! Today, I am here to share with you a delicious vegetarian nachos recipe that will surely satisfy your taste buds. Packed with flavorful ingredients and easy to follow directions, these nachos are not only a healthier option but also perfect for any gathering or party. Whether you are vegetarian or simply looking to switch things up, this recipe will leave you craving for more. Let's dive in and discover how to make these mouthwatering vegetarian nachos!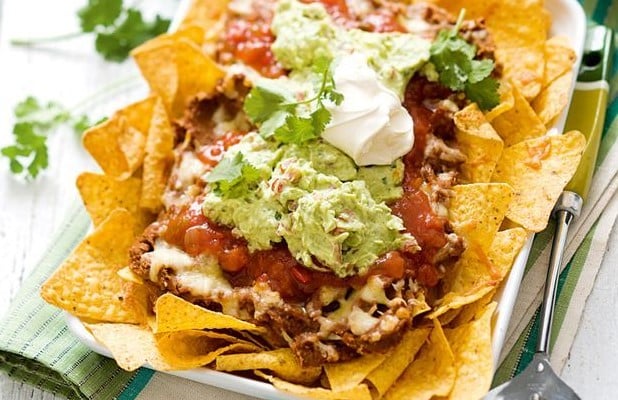 Vegetarian Nachos Recipe Ingredients
Tortilla chips
1 cup of black beans, rinsed and drained
1 cup of corn kernels
1 cup of diced tomatoes
1/2 cup of sliced black olives
1/4 cup of chopped green onions
1/4 cup of diced jalapenos
1 cup of shredded cheddar cheese
1/2 cup of sour cream
1/4 cup of fresh cilantro, chopped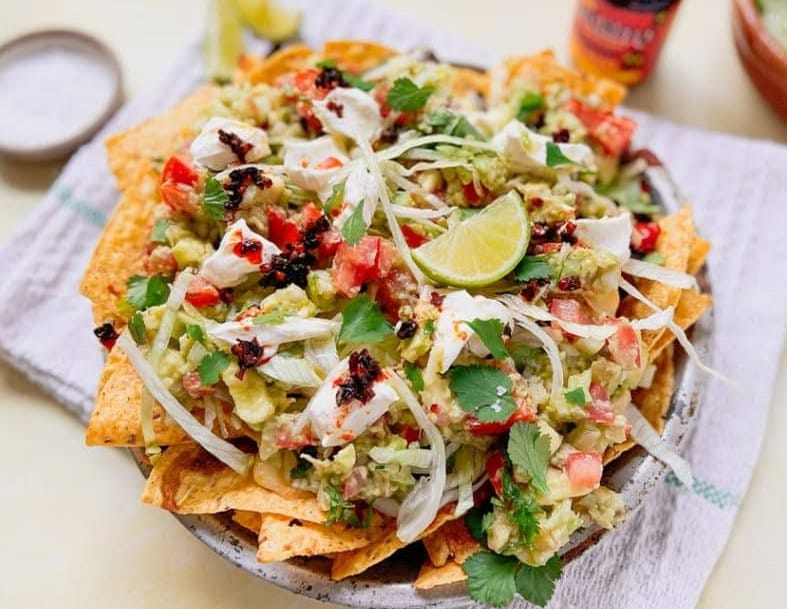 Suggestion Content: Mouthwatering Vegetarian Tamale Recipe for Beginners
Vegetarian Nachos Recipe Directions
Preheat your oven to 375°F (190°C). Arrange the tortilla chips in a single layer on a baking sheet or a shallow oven-safe dish.
Sprinkle the black beans and corn evenly over the chips.
Next, add the diced tomatoes, sliced black olives, chopped green onions, and diced jalapenos.
Sprinkle the shredded cheddar cheese generously over the top of the nachos.
Place the baking sheet or dish in the preheated oven and bake for about 10-15 minutes, or until the cheese has melted and is bubbly.
While the nachos are baking, prepare your garnishes. In a small bowl, mix the sour cream with some freshly chopped cilantro.
Once the nachos are golden and crispy, remove them from the oven and let them cool slightly.
Drizzle the sour cream mixture over the nachos and garnish with additional chopped cilantro.
Serve immediately and enjoy your delectable vegetarian nachos!
These Vegetarian Nachos Recipe are incredibly versatile, allowing you to customize them with your favorite toppings. You can add guacamole, salsa, or even a dollop of creamy avocado dressing for an extra burst of flavor. Gather your friends and family, or simply treat yourself to this easy and delicious recipe. These nachos are perfect for any occasion and are sure to satisfy your cravings. So go ahead and dive into a plate of these mouthwatering nachos today!