If you're on the lookout for mouthwatering vegetarian dishes that are not only delicious but also low in fat, you're in for a treat! In this article, we will present you with a delightful array of Fat Free Vegetarian Recipes. These recipes are designed to tickle your taste buds while keeping your meals healthy and satisfying. Let's dive into the world of guilt-free, flavorful vegetarian cuisine!
1. Fat-Free Vegetarian Chili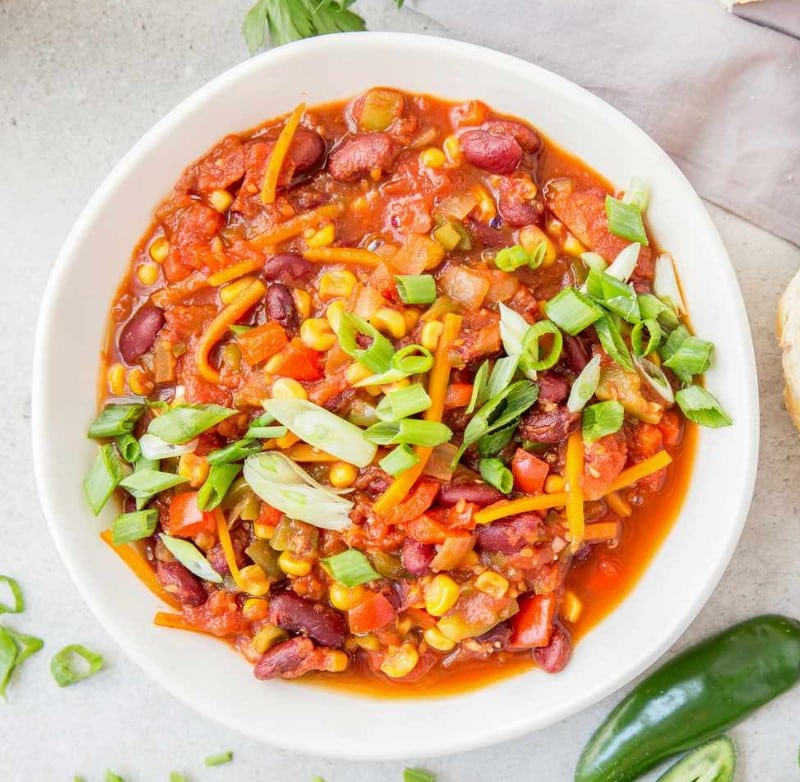 Ingredients:
2 cans of kidney beans, drained and rinsed
1 can of diced tomatoes
1 onion, chopped
3 cloves garlic, minced
1 green bell pepper, diced
1 red bell pepper, diced
1 cup vegetable broth
2 tsp chili powder
1 tsp cumin
Salt and pepper to taste
Fresh cilantro for garnish
Instructions:
In a large pot, sauté the chopped onion, minced garlic, and diced bell peppers until they begin to soften.
Add the diced tomatoes, kidney beans, vegetable broth, chili powder, cumin, salt, and pepper. Simmer for 20-25 minutes.
Serve hot, garnished with fresh cilantro.
2. Fat-Free Vegetarian Stir-Fry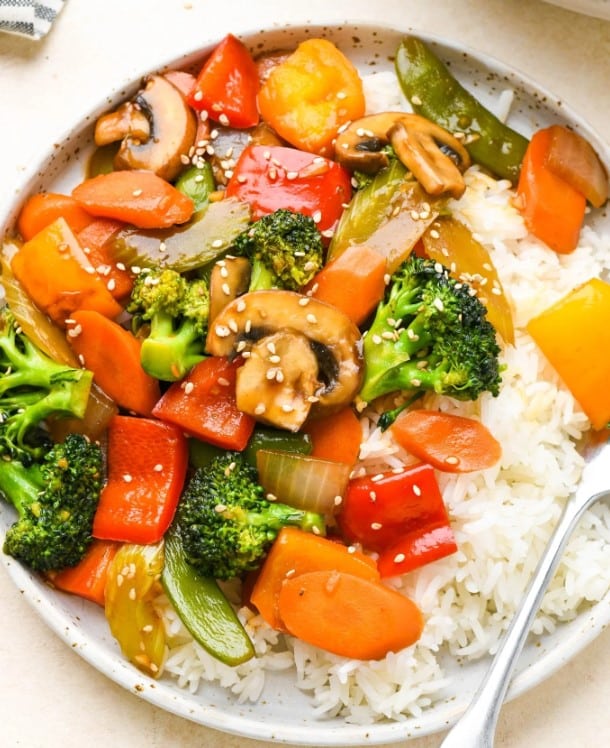 Ingredients:
Assorted low-fat vegetables (broccoli, snap peas, carrots), sliced
Firm tofu, cubed
2 tbsp low-sodium soy sauce
1 tbsp rice vinegar
1 tsp ginger, minced
1 tsp garlic, minced
Salt and pepper to taste
Cooked brown rice for serving
Instructions:
In a wok or large skillet, stir-fry the sliced vegetables until tender-crisp. Set aside.
In the same pan, add the cubed tofu and cook until slightly browned.
Mix in the low-sodium soy sauce, rice vinegar, minced ginger, and garlic.
Return the cooked vegetables to the pan and toss to combine.
Serve over cooked brown rice.
3. Fat-Free Vegetarian Greek Salad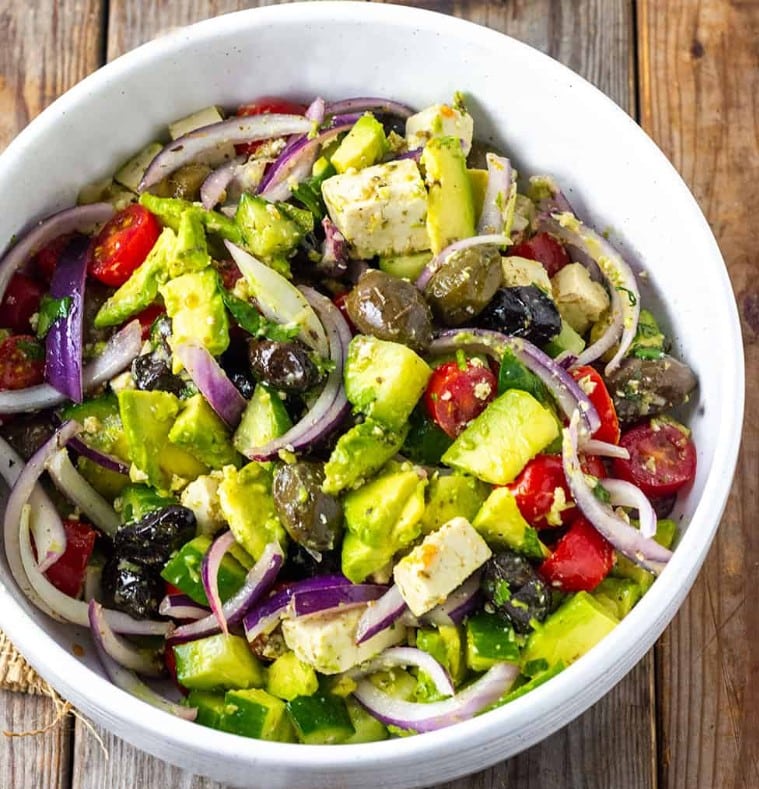 Ingredients:
Cucumber, diced
Tomatoes, diced
Red onion, finely chopped
Kalamata olives, pitted and sliced
Fat-free Greek dressing (lemon juice, oregano, garlic powder)
Fresh parsley for garnish
Instructions:
Combine the diced cucumber, tomatoes, red onion, and sliced Kalamata olives in a bowl.
Drizzle with the fat-free Greek dressing and toss to coat.
Garnish with fresh parsley before serving.
These Fat Free Vegetarian Recipes are perfect for anyone seeking a healthier way to enjoy vegetarian cuisine. Whether you're a dedicated vegetarian or simply looking to reduce your fat intake, these recipes will keep your taste buds satisfied without the guilt.
With "Fat Free Vegetarian Recipes," you can savor flavorful, wholesome dishes that are quick and easy to prepare.