Vietnamese cuisine is renowned for its rich flavors and variety of ingredients, and it doesn't disappoint when it comes to vegetarian recipes. In this blog post, we will explore some delicious Vietnamese vegetarian recipes that are packed with incredible flavors and are sure to satisfy even the most ardent meat lovers.
From hearty soups to vibrant salads, these recipes showcase the best of Vietnamese cuisine while keeping it completely meat-free. So, whether you are a vegetarian or simply looking to incorporate more plant-based meals into your diet, these Vietnamese vegetarian recipes will not disappoint.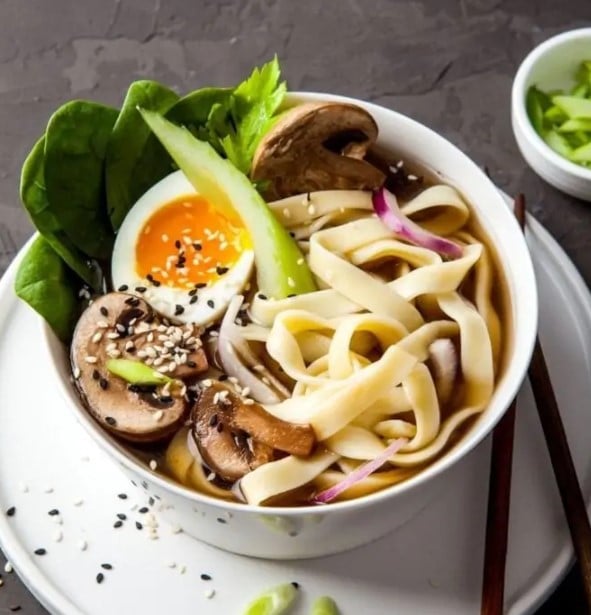 Vietnamese vegetarian recipes are not only delicious but also packed with flavor and nutrition. They often incorporate a variety of fresh herbs, spices, and vegetables, making them a healthy choice for any meal. Whether you're a seasoned vegetarian or simply looking to try something new, these recipes are sure to impress.
If you're looking for some inspiration, here are a few delicious and easy Vietnamese vegetarian recipes to try:
Recipe
Vietnamese Vegetarian Recipes Ingredients
Vietnamese Vegetarian Recipes Directions
Banh Xeo

Rice flour
Turmeric
Coconut milk
Bean sprouts
Mushrooms
Onions
Dipping sauce

Mix rice flour, turmeric, and coconut milk to make the pancake batter.
Cook the batter in a hot pan to make the pancake.
Fill half of the pancake with bean sprouts, mushrooms, and onions.
Fold the pancake in half and cook until crispy.
Serve with a side of dipping sauce.

Goi Cuon

Rice paper
Variety of vegetables
Tofu
Rice noodles
Herbs
Peanut dipping sauce

Soak the rice paper in water until soft.
Place a combination of vegetables, tofu, rice noodles, and herbs in the center of the softened rice paper.
Roll the rice paper tightly, tucking the ingredients inside.
Serve with a side of peanut dipping sauce.

Com Chay

Steamed rice
Stir-fried vegetables
Tofu or mock meats
Fried shallots
Pickled vegetables

Cook steamed rice according to package instructions.
Stir-fry vegetables and tofu or mock meats with your choice of seasonings.
Serve the stir-fried vegetables and tofu or mock meats over the steamed rice.
Sprinkle fried shallots on top for added flavor.
Serve with a side of pickled vegetables.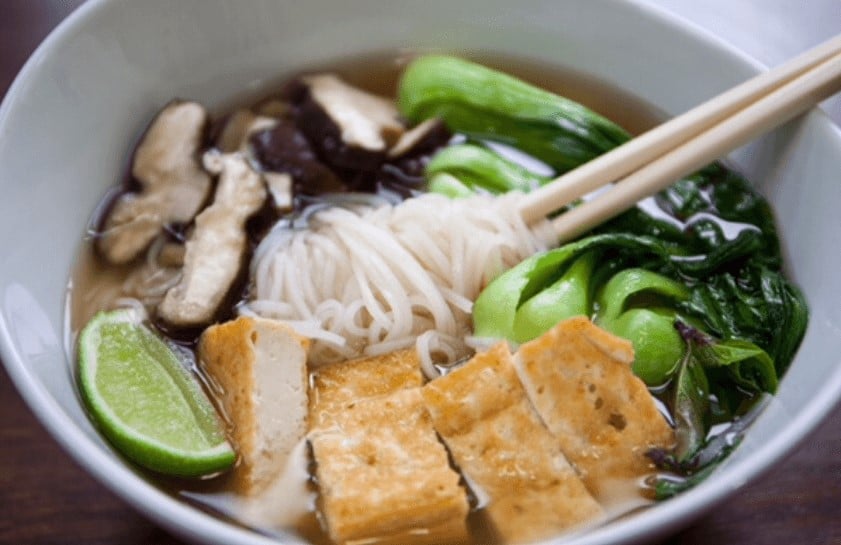 Whether you choose to try Banh Xeo, Goi Cuon, or Com Chay, these Vietnamese vegetarian recipes will surely satisfy your taste buds and provide you with a nutritious and flavorful meal option. So why not give them a try and embark on a culinary adventure right in your own kitchen?