Looking for a delicious and healthy vegetarian meal that's also perfect for meal prep? Our Lettuce Wraps Vegetarian Recipe is the answer to your culinary quest. In this blog post, we'll guide you through creating these delightful lettuce wraps that are not only bursting with flavor but also incredibly convenient for preparing in advance and enjoying throughout the week.
Lettuce Wraps Vegetarian Recipe Ingredients:
For these scrumptious Lettuce Wraps, you will need:
For the Filling:
1 cup of cooked quinoa
1 can (15 ounces) of black beans, drained and rinsed
1 cup of corn kernels (fresh, frozen, or canned)
1 red bell pepper, diced
1/2 red onion, finely chopped
1 clove of garlic, minced
1 teaspoon of chili powder
1/2 teaspoon of cumin
Salt and black pepper to taste
2 tablespoons of olive oil
For the Lettuce Wraps:
Large lettuce leaves (such as iceberg or butter lettuce)
Avocado slices (optional)
Salsa or hot sauce (optional)
Lime wedges for serving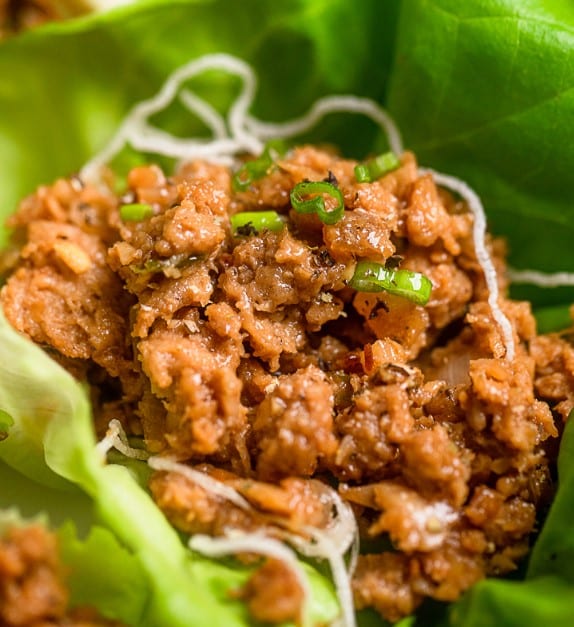 Lettuce Wraps Vegetarian Recipe Instructions:
For the Filling:
In a large skillet, heat the olive oil over medium heat.
Add the diced red onion and minced garlic. Sauté for 2-3 minutes, or until the onion becomes translucent and fragrant.
Stir in the diced red bell pepper and cook for an additional 2 minutes.
Add the cooked quinoa, drained black beans, corn kernels, chili powder, cumin, salt, and black pepper to the skillet. Stir well to combine all the ingredients.
Cook the mixture for 5-7 minutes, or until it's heated through and the flavors meld together. You can adjust the seasoning to your taste by adding more salt, pepper, or spices if needed.
To Assemble the Lettuce Wraps:
Take a large lettuce leaf and place a generous spoonful of the prepared filling in the center.
If desired, add a slice of avocado on top of the filling for creaminess and extra flavor.
Drizzle with salsa or hot sauce for a zesty kick.
Squeeze a lime wedge over the filling for a refreshing citrus touch.
Carefully fold the sides of the lettuce leaf over the filling, then roll it up from the bottom, creating a wrap.
Repeat the process with the remaining lettuce leaves and filling.
For Meal Prep:
Store the lettuce wraps and any additional filling separately in airtight containers in the refrigerator. Assemble the wraps just before serving to keep the lettuce fresh and crisp.
Recommended Recipe: Chili's Baked Potato Soup: A Comforting Winter Dish
These Lettuce Wraps are not only a delight to your taste buds but also a practical choice for meal prep. Packed with protein from black beans and quinoa and bursting with the vibrant flavors of fresh veggies and spices, they make for a satisfying and nutritious meal option. Whether you enjoy them for lunch or a light dinner, these wraps are perfect for those on-the-go days when you need a quick and healthy bite. Bon appétit!